This Supercharged 1973 Ford Ranchero 500 Restomod Blows Away the Competition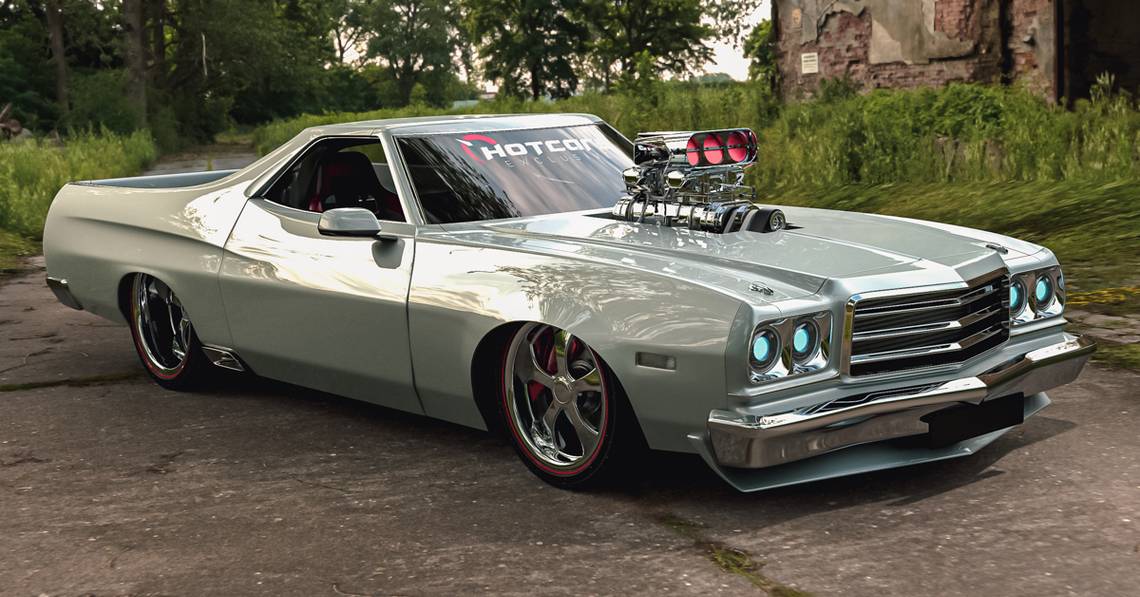 "More than a car! More than a truck!" was the marketing slogan for the Ranchero when Ford first introduced it in 1957. Built on a station wagon platform, it was a coupe utility vehicle that underwent several transformations over its 22 years of production. And in the late 1960s, Ford pushed the Ranchero into muscle car territory, with styling cues lifted from the beefy Torino.
By 1973, a year into its sixth generation, the Ranchero had a stretched-out 118-inch wheelbase and sported a slightly flattened jet-intake grille. It's this version from which Hot Cars' artist Timothy Adry Emmanuel takes his inspiration.
He reveals an exclusive render of a 1973 Ford Ranchero 500 restomod that is far more than either a car or a truck: it's the ultimate muscle car that Ranchero enthusiasts always wanted.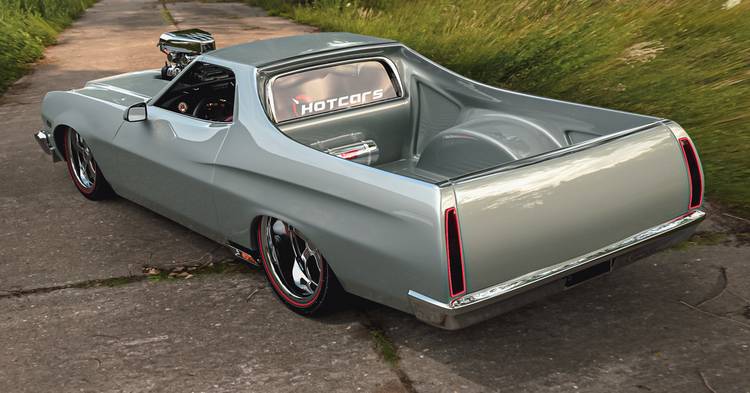 Emmanuel has sleeked up the Ford Ranchero while retaining its imposing presence. In the front, he changes the grille from a blocky grid style to horizontal bars and also adds a chin scoop. Shaved side features, deleted front and rear bumperettes, plus a reshaped open bed enhance the streamlined look.
The LED dual headlights stay true to the Ranchero's signature look. But the artist has modernized the larger square rear marker lights by positioning them in front of the rear tires. The integrated tailights are now tall, narrow single units, as compared to the original's chunky stacked rectangles.
Of course, the elephant in the room is the massive blower on the hood, which changes the game considerably. Available engines for the Ranchero 500 seemed powerful enough, ranging from a 250 cu. in. inline-six to both Windsor and Cleveland 351 V8s all the way up to a 429 Cobra Jet V8. But an 8.5:1 compression ratio hobbled most of them.
Credit and more visit: www.hotcars.com