Strauss' 1955 Chevy Bel-Air With a Classic Touch
One of the coolest things about hot rodding is that once a build hits the streets, it can continue to evolve after the owner starts laying down the miles. It's a rare moment in time where you can consider a hopped-up car ever really done thanks to an endless stream of innovation arriving on a regular basis from the aftermarket
It doesn't matter if your car was pro-built, crafted in a home garage, or recently purchased on the used market, evolution will naturally follow as the years pass by. The classic 1955 Chevy Bel Air laid out across our pages, owned by Richie Strauss of Westwood, Massachusetts, is once such car that's traveled through the time tunnel with a great story to tell since being originally built by the talented team at Classic Resurrection in Grove City, Ohio, well over a decade ago for longstanding client Michael Haughn of Columbus. Thankfully, the Bel Air had spent its entire life in California and was never subjected to the horrors of East Coast living where steel gets ravaged on a yearly basis from harsh winters and road salt.
Read More: 1955 Chevy Bel Air Convertible; Sight Unseen Hot Rod Build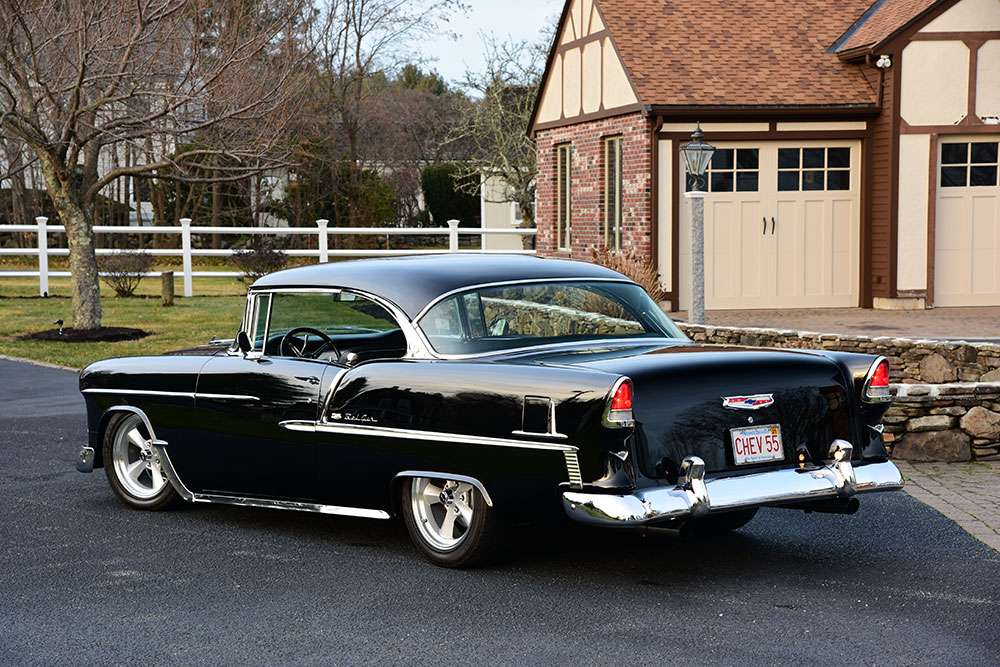 One of the coolest things about hot rodding is that once a build hits the streets, it can continue to evolve after the owner starts laying down the miles. It's a rare moment in time where you can consider a hopped-up car ever really done thanks to an endless stream of innovation arriving on a regular basis from the aftermarket incorporating the latest technology into everything from engine performance to chassis and suspension dynamics, advanced braking, interior comforts, and electronics. Automotive performance being the backbone of our hobby lets us fuse the latest and greatest advancements into our rides.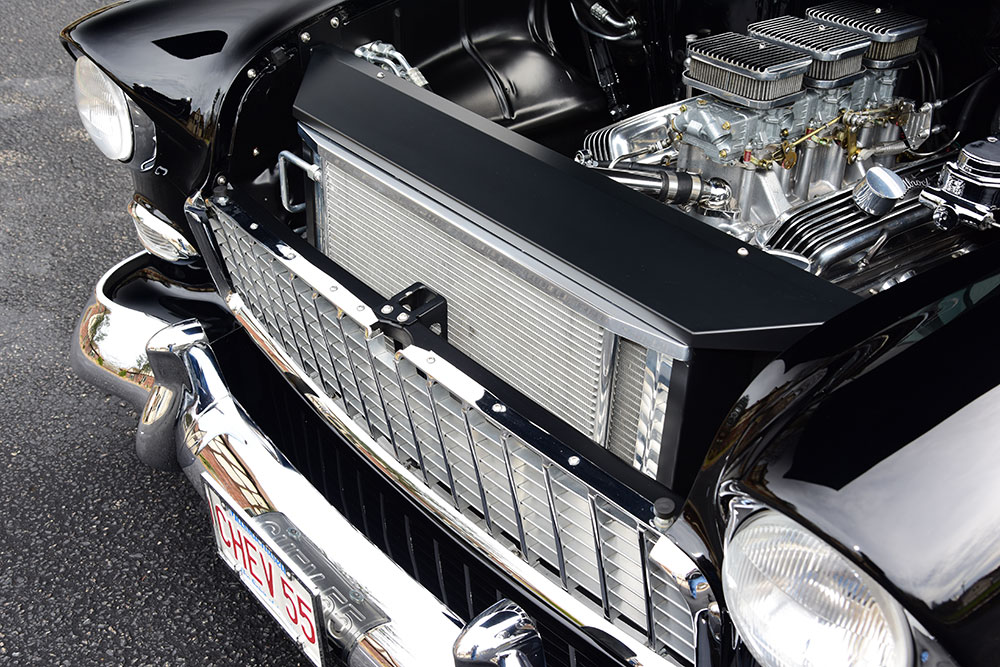 It's easy to see that Richie had all the right tools for following a performance path growing up especially since his family home was only a few miles from the legendary Norwood Arena where the sounds of un-muffled V8s would fill the air on a regular basis. Growing up next to his older brother, Bill, he experienced the full adrenalin rush offered by both circle track and drag racing at the arena as well as shadowing many of the local racers wrenching on their cars in neighborhood driveways. After earning his license, it was only a matter of time till he made the rounds in a 1963 Pontiac Grand Prix, cruising to the hottest spot in town, Art Johnson's Drive-In, to watch the wicked cars in town vie for total street domination. Soon after, a number of Pontiacs and Chevys followed, each one packing plenty of heat under the hood.