Pure Copper 427 "Cammer" Cobra – SOHC Shelby and a Twin-Paxton 427 FE The Perfect Pair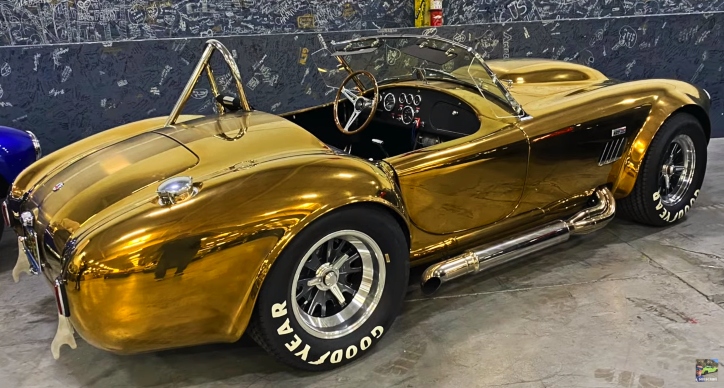 Beautiful Shelby Cobra with Copper Body and 427 SOHC
Enthusiasts often refer to high end custom built classic cars as a work of art, but this Shelby Cobra is something else. The entire body is made out of copper and it packs an old school 427 SOHC with stacked fuel injection detailed to perfection
This is craftsmanship on a whole new level.
But this 427 CAMMER powered Copper Shelby Cobra is not the only masterpiece you are going to see. There is another one fitted with twin Paxton Supercharged 427 FE with Cross Ram set up.
Play REVan Evan's video to see the incredible 427 Shelby Cobras and few hot Mustangs.