'55 Chevy 210 Barn Find That Hasn't Seen Light In 40 Years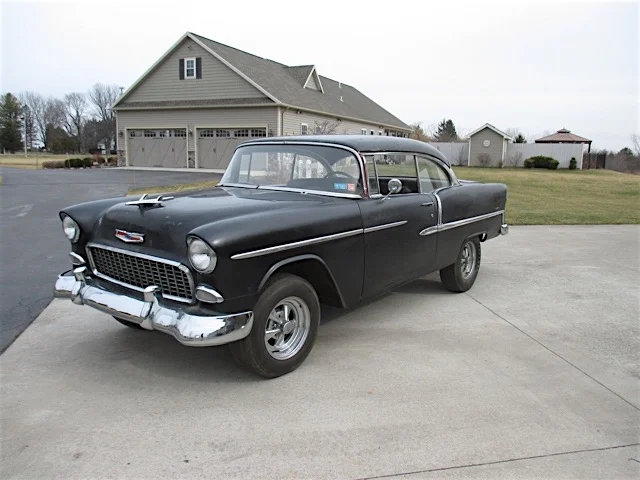 Losing interest in such a beautiful car almost sounds like a sin, as this Chevy represents a timeless era in American automotive history. The floor pans and trunk have no holes, clearly showing the car wasn't exposed to the elements.
The rockers and floor braces are solid, which would have given out had this car been sitting in a field. The stainless and chrome pieces are in immaculate shape, looking to need just a little elbow grease to bring back their luster.
There is no engine under the hood, but that is only because the mill has been detached as well as the pedal assembly inside. What looks to have a great start to it already, it will save the next owner time, since the major driveline components are not in the vehicle.
Although the original 265 cubic-inch small-block V8 engine is included, it should be noted that the intake and valve covers are missing, as well as the transmission. However, with the advent of technology, who wouldn't settle for dropping in a fresh mill?
With so much space in that engine bay, the possibilities are endless. Whether this car receives a complete restoration, or it is turned into a monstrous speed machine, it is tough to pass up this Bel Air in its current condition.
The shoe-box body styling is an aesthetic that will forever hold a place in hot rod culture, both for its beauty and simplicity. The smooth side panels, wrap-around glass, and bubbly appeal, have left an impression that cars after have yet to replicate.