530HP 1968 Dodge Dart Hits The Street! First Test Drive! Stunning Sound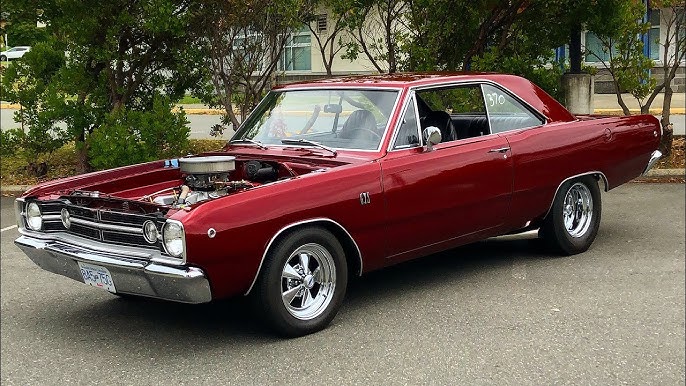 Come for a ride in the small block Mopar 360 power '68 dart! New build, test drive the 530hp dodge 360 build! Small block mopar combo in a 1968 Dodge Dart rules the street! Great muscle car cruise.
This 1968 Dodge Dart 360 Small Block is a great example of how you can build a muscle car great for both show and go without spending a fortune.
The 1968 Dodge Dart body work and paint are real nice, the Cragar wheels fit well, some enhancement are done to the interior and suspension. The powerplant is a nicely detailed and well dressed Mopar 360 Small Block kicking in 530 horsepower.
Watch the video below: