Steve Lowry from Napanee, ON, Canada is another one of our Facebook friends who decided to share his muscle car story with our followers from all around the world. This time you're looking at beautifully restored 1969 Dodge Dart Swinger with numbers matching 340 Four Barrel V8 mounted to A833 four speed manual. Check out the video and then read the full story below.
Credit´-https://hot-cars.org/
This car was driven to Alberta in 1970 by an American Native lad from Idaho. He sold it then to Roy Unser for only $250 because the transmission wasn't working. Roy fixed the transmission but he only drove it for a few years before parking it beside his barn…for twenty-four years! He was going to fix it up "some day."
Jim Stevenson, Smiths Falls, bought the 1969 Dodge Dart Swinger in 2000 and he is responsible for the initial restoration. All body panels are straight and original; the car has never been winter driven; has no rust and still has the original, factory undercoating. Steve has the original build sheet, including the impressions from the seat springs.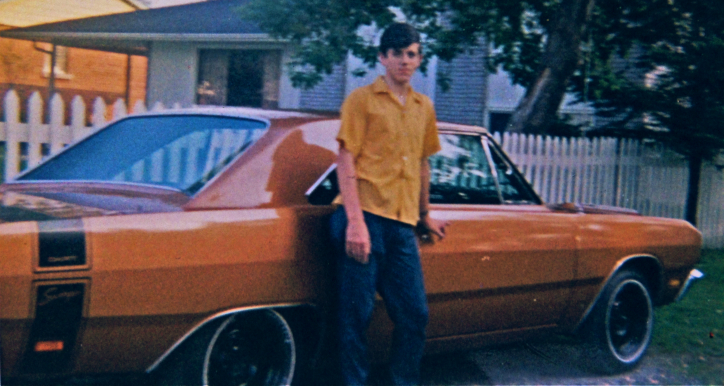 Since then, Steve has continued the 1969 Dodge Dart Swinger restoration including re-chromed bumpers and tail light bezels by Cambridge Chroming, restored front grill, replaced the steering wheel with a restored wood grain original by Mike Tarkington, Texas, and removed and had dash bezels re-chromed. And hours and hours of detailing that Hemi-orange!