1967 Plymouth Belvedere GTX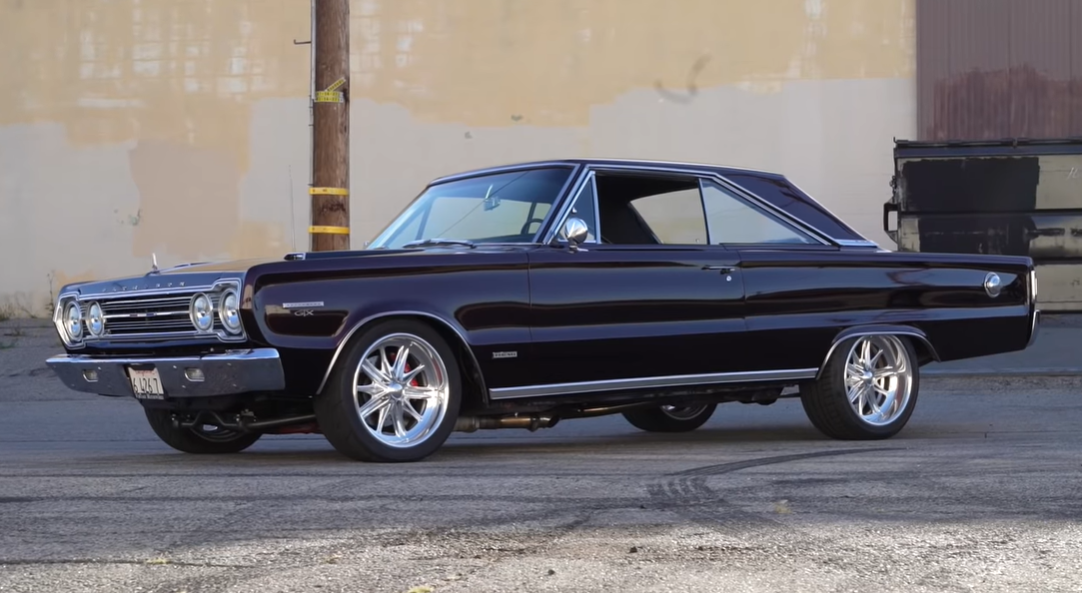 Is it a good idea to change a number matching 426 from a car just so you can have more power?
The owner of this 1967 Plymouth Belvedere GTX, thought that he needed to change the engine out in order to make more power for this absolutely gorgeous Classic cruiser, and got a very loud yet very fast GTX.
Started as a numbers matching 426 HEMI powered 1967 Plymouth Belvedere GTX, this Mopar has been transformed into one immaculate old school street beast.
It has a show quality paint and rides on 18-inch Foose wheels, which some of you won't appreciate, but I think they fit the build and at the end of the day it's up to the owner, right?
But this 1967 Plymouth HEMI GTX appearance is just the tip of the iceberg. The Big Elephant internals are rebuilt, it now has a Edelbrock carbs and it makes around 600 horsepower. It has longtube headers and full 3-inch stainless exhaust with magnificent sound. The trans is upgraded to Tremec 6-speed, but the factory Dana 60 rear end is still in place.
Check out the amazing well-built Belvedere which has details that you would not believe were put inside cars which are more than half a century old.
Source: Youtube/AutotopiaLA