1966 Pontiac GTO 389 V8 Found In a Backyard Garage Left For Over 20 Years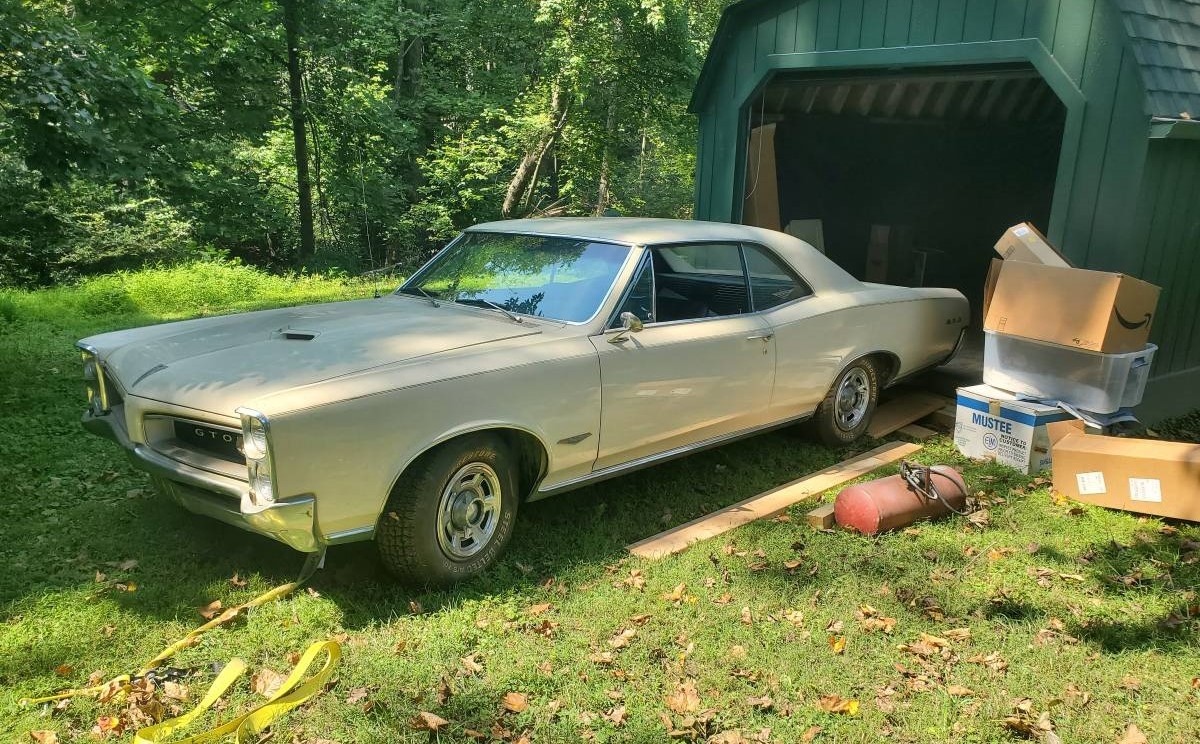 The GTO became so popular that Pontiac promoted it to series status in 1966, the same year that the cars got their first styling refresh.
Pontiac set the standard for mid-size muscle cars to follow when it rolled out its Tempest/ LeMans-based GTO in 1964. Anticipating there was a market for 20,000 cars annually, the GTO quickly quadrupled those figures.
This '66 edition was stashed away in a barn for 20 years before being discovered by the owner. Though the engine is not original, the rest of the car looks like it may be and presents well considering its exile
The autos would wear stacked headlights for the next two years before the second generation debuted in 1968. GTO production would flirt with 97.000 units. The street racers came with a 389 cubic inch V8, but this one sports one from the following year when the displacement changed to 400 CI.
The car seems to have escaped the ravages of time and Mother Nature that you might otherwise expect. The owner says there is no rust, but the original paint is flaking in a few places and a dent resides in the passenger side rear quarter panel.
Besides an engine swap, the 4-speed transmission has been replaced by an automatic. The smaller brake pedal from the manual is still present instead of being replaced by the more uncommon wider one.
Would you like to have it ?
Source: barnfinds.com