1963 Chevy Nova Pro Street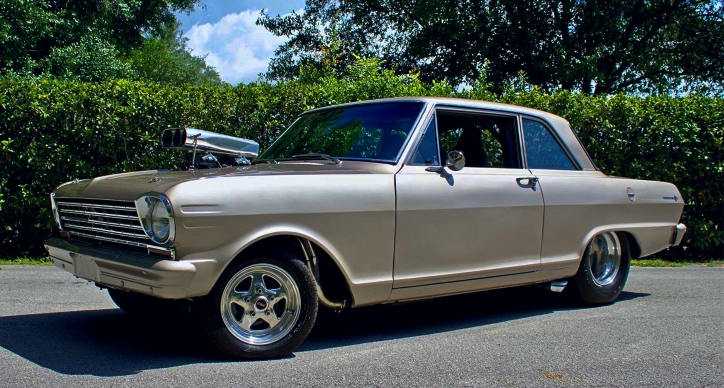 If you like the early Chevrolet Nova and plan to build one, this little Deuce will certainly inspire you. Great attention to detail all the way around, plenty of power and most importantly, a pro street car built to be driven.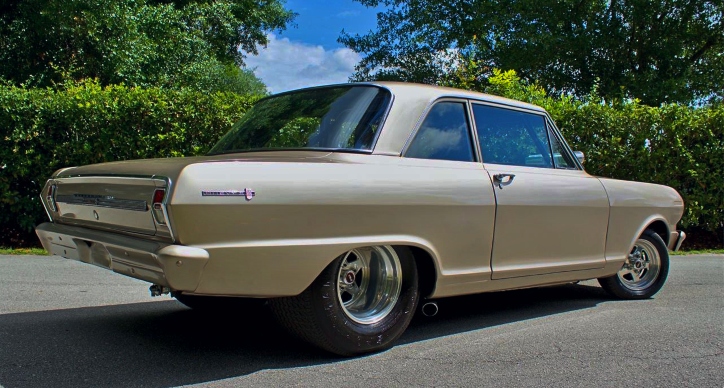 Very nice color, great stance, and Weiand 6-71 blower sticking out of the hood, the 1963 Chevy Nova definitely has the looks. The tubbed roll cage interior is all business and the engine is a small block 383 stroker pushing over 600hp controlled by heavy duty TH400.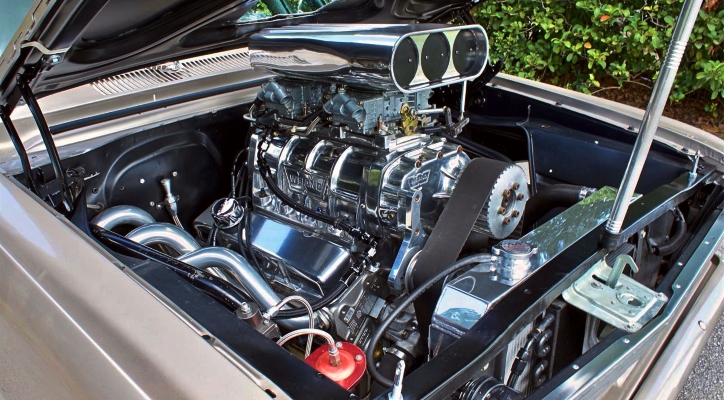 The video was filmed when this Pro Street 1963 Chevy Nova was still for sale at the FSD Hotrod Ranch. That's no longer the case, but we can still enjoy a well executed build, right? Check it out and feel free to share your thoughts on this Deuce.
Credit- hot-cars.org