1957 Chevrolet Two-Ten Townsman Is a California Child – LS3 V8 Engine Making 485HP
First, a short look back at the model, for those still unfamiliar with it. The 210 was born in the Chevrolet stables in 1953 as a replacement for the Styleline DeLuxe series. In its first two years on the market, it was actually the carmaker's most successful model, as people saw it as a less expensive Bel Air. Soon, things changed though, and Chevy replaced the 210 in its lineup in 1957, with the Biscayne.
The 210 we have here is of the Townsman variety, having been originally produced in the last year of the nameplate on the market, 1957, but a heavily modified and modernized one.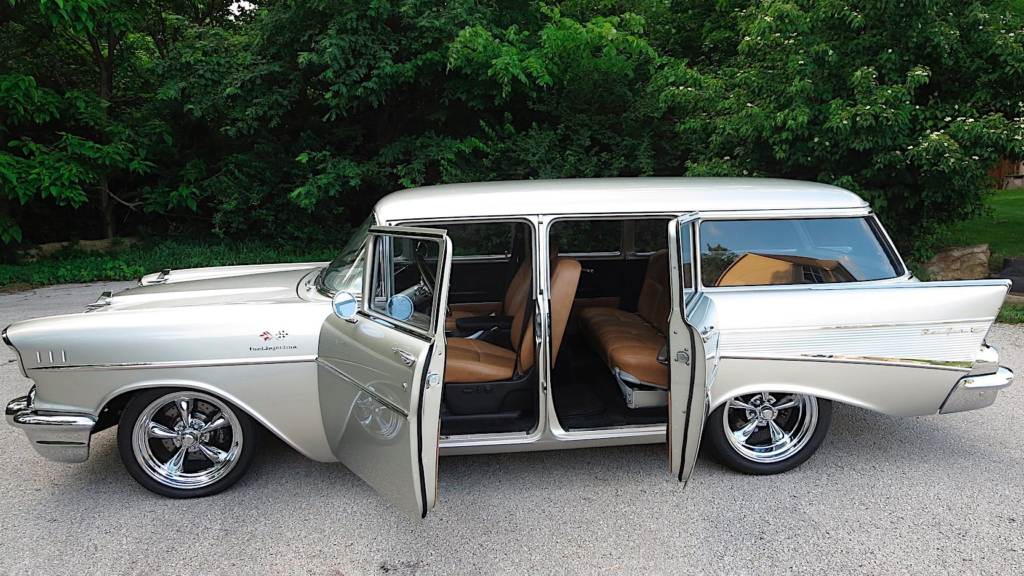 The body is slapped onto a Roadster Shop chassis and features adjustable coilover shocks, a 4-link rear suspension, and Wilwood braking hardware.
And those underpinnings are needed because they have to keep in check the 485 horsepower coming from under the hood, where the unnamed builders of the 210 hid a crate LS3 V8 engine, ran by a Holley Terminator X Max ECU and controlled by an automatic transmission.