1948 Ford F47 Pickup Truck (Canadian F1)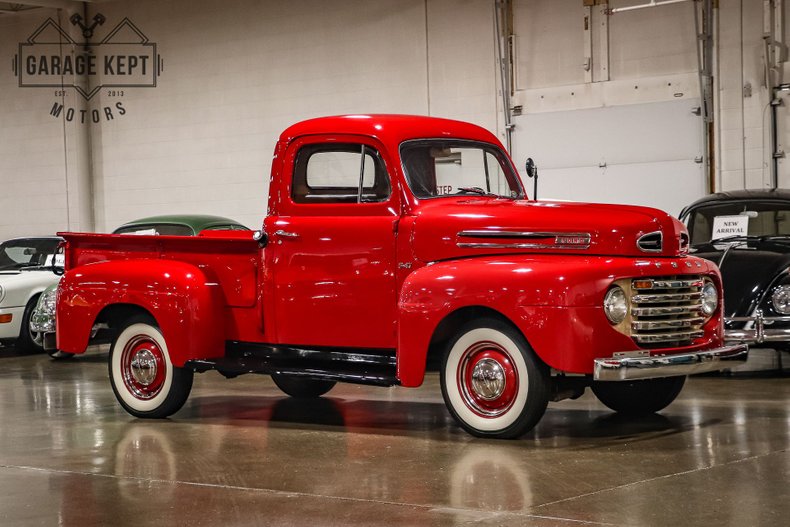 The 1948 model Ford pickup represented a major leap in Ford's truck development following World War II. The company's "Bonus Built" trucks, as they were marketed, were completely different from the car-based trucks they replaced. Improvements were made across-the-board. All-new front sheet metal featured integrated headlights, a one-piece windshield which increased visibility, and wider, longer, and taller cabs. Increased interior dimensions started with a seven-inch stretch in cab width. Door hinges were positioned three inches farther forward for easier cab entry. The steering wheel was more horizontal and mounted closer to the driver, and a three-person bench seat moved back and forward on roller bearings. To help isolate frame flex, rubber mounts were used between cab and frame. The 1948 model featured a 6-1/2 foot cargo box with 45-cubic-feet of load space. Many truck historians rate these trucks as among Ford's most beautiful automotive designs.
Offered here is a fully restored F47 Ford Pickup truck, the Canadian-made version of the F1. Beyond the addition of a steering assist system, the truck is completely stock. The exterior Vermillion Red paint has been reapplied to a very high standard; gloss across the entire body, including the classic hood, cab, and the cargo box, is uniform and bright. Chrome surfaces on the art-deco-design five-slat grille, bumpers, and trim are in perfectly restored condition. Exterior badging is complete and correctly located. The chain-supported tailgate features the embossed Ford script logo. Wide whitewall tires mounted on red-painted steel wheels with chrome, Ford-branded hubcaps and trim rings add a measure of flair. Even the slightly mismatched taillight lenses are correct. These trucks left the manufacturing plant with only a left-side taillight mounted, so inevitably, the right-side received a later part. The cargo box features a hardwood floor.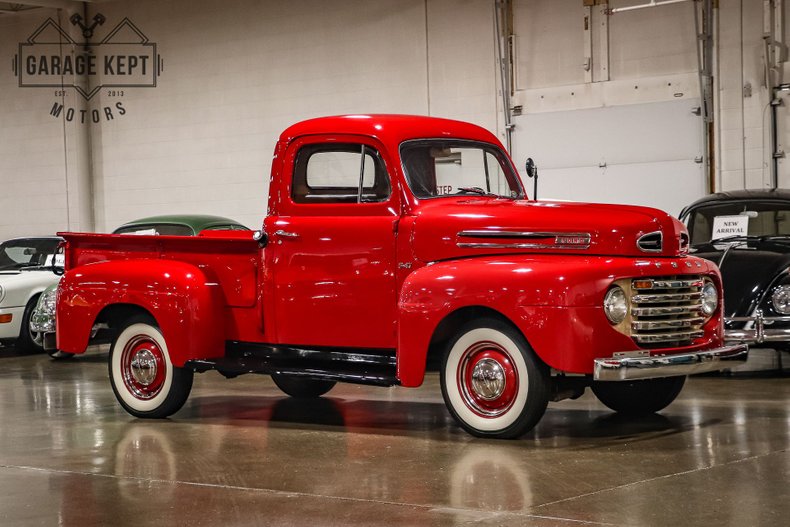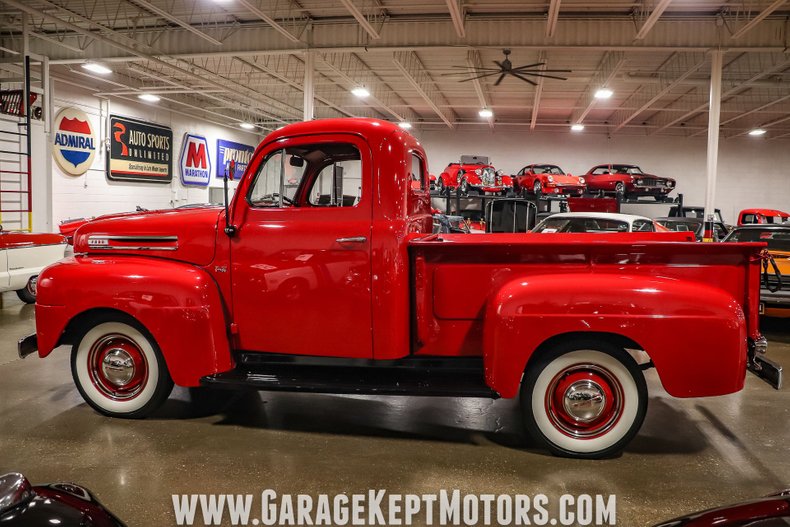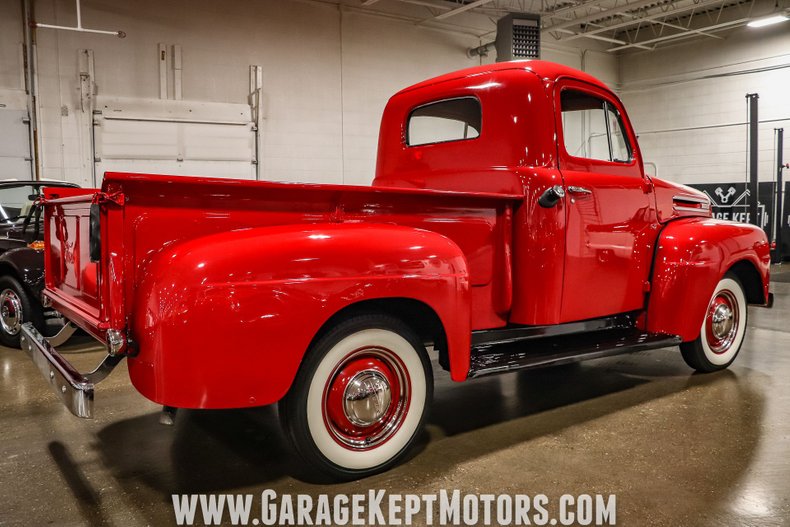 Credit: https://forddaily.net/